My dear housemate Joy celebrated her birthday last night at Lau Pa Sat. I'm happy to have spared time. Photos for you...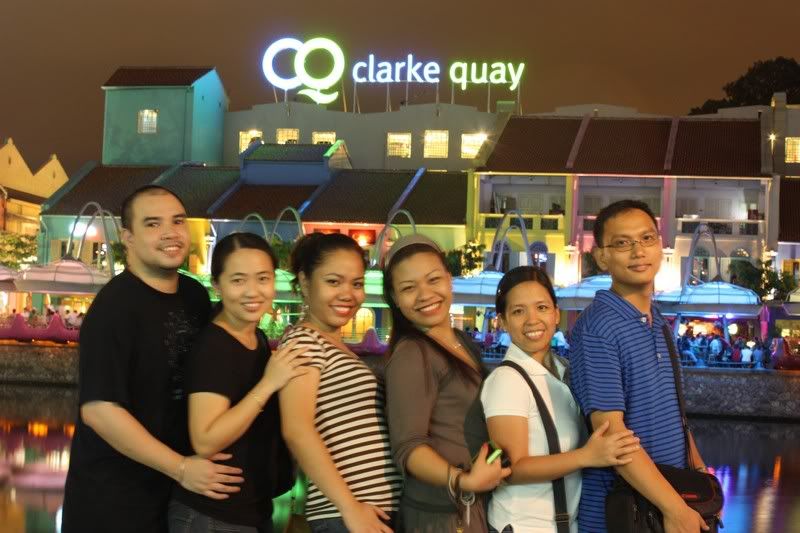 L-R: Dwight, Lai, Joy, Ruby, Me & Archie. Off we went to town for a sumptuous dinner.

Playing tricks with Onee on our way to Raffles place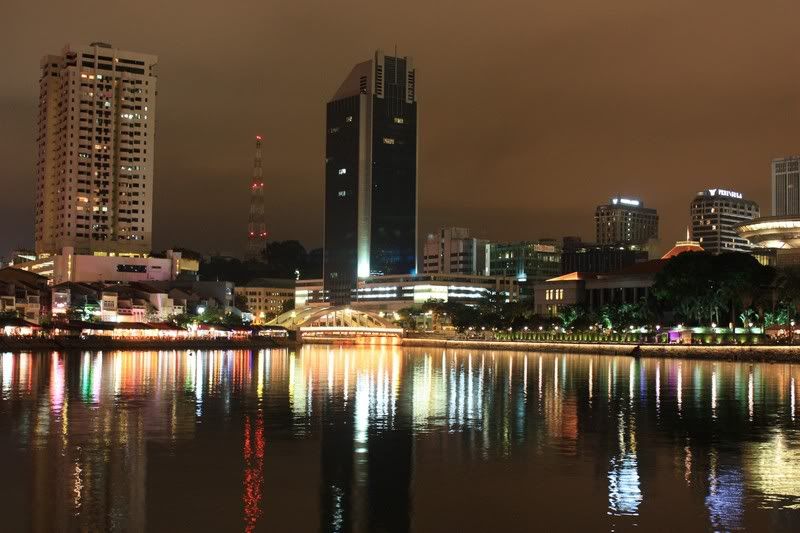 The place where the night never dies. But since the global crisis, I've seen bars closed so early on a Saturday night.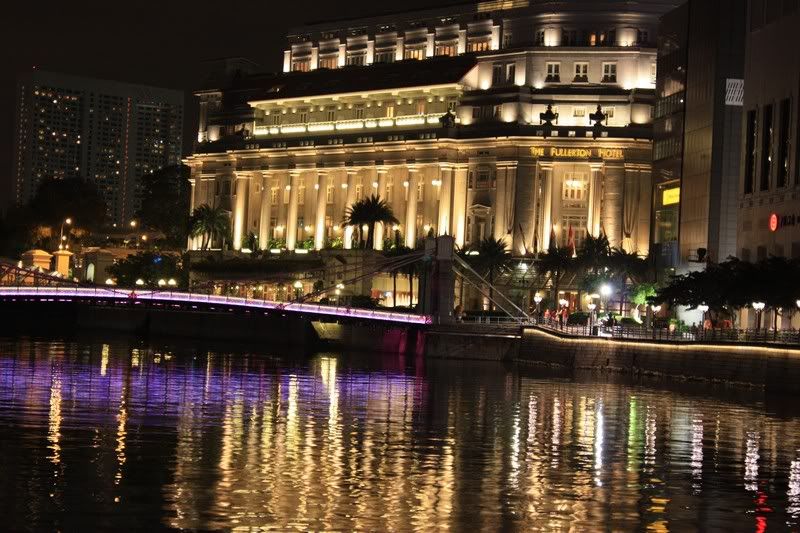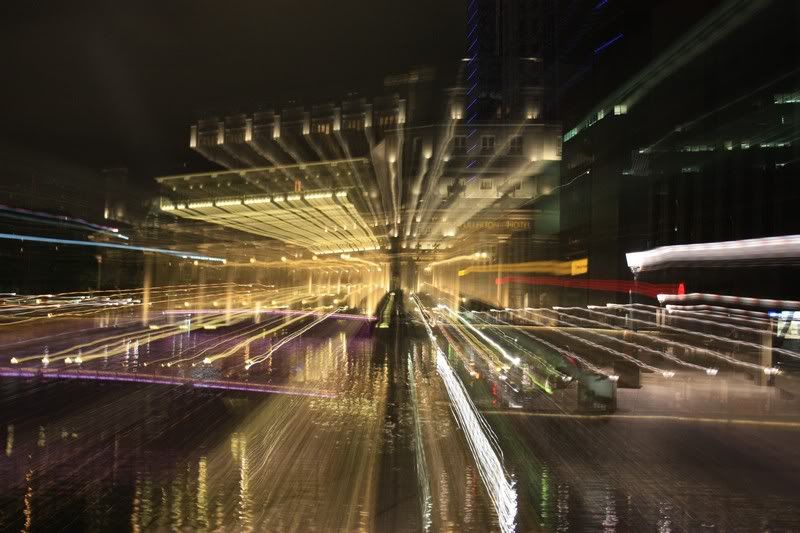 The night is young and beautiful at The Fullerton Hotel. Yet after a few hours of fun and laughter, the night ended with a big heaven's splash hehe.

Botanical Garden, my next weekend destination. Small things like these makes me happy. Now I have my reasons to go out. Cheers!